5 Creative Marketing Ideas to Try in 2021
Introduction
As a result of the global pandemic, many businesses cut their spend and reduced marketing budgets. This unusual environment has prompted many marketing leaders to re-evaluate their strategies and propose new, effective creative marketing activities that won't break the bank. 
At Nibble, we've done the hard bit for you, and summarised the top five creative ideas that you can add to your marketing plan right now to achieve astounding results on a budget. 
Here's a little sneak peek of our favourite low-budget, creative marketing ideas to try in 2021:
Harness the power of emerging social media platforms 

Leverage animated videos 

Take a creative approach to SEO

Go local

Become friends with social selling 
Let's dive right in!
Add short videos to your marketing plan
We all know that video content is king – especially in the context of social media marketing. According to digital marketing platform, AdRoll, CMOs have already majorly redirected budget to these channels. In Q2 of 2020, social media accounted for almost 25% of total marketing budgets, a rise of 13% from 2019. 
The increase in budget allocation for social media mirrors the rapid growth of short-video sharing platforms such as TikTok and Instagram Reels.
Since TikTok's launch in 2018, the app has racked up billions of downloads globally – with its popularity hitting a dizzying peak during Q1 2020. As the app continues to grow, it creates an early-bird opportunity for brands to leverage this potential before their competition does. 
So B2C marketing managers – pay attention. If you are a brand targeting younger demographics, adding TikTok to your video marketing mix in 2021 isn't just recommended, it's necessary. 
TikTok is all about experimenting with different video formats, jumping on trends and celebrating the beauty of amateur videos – something that you can do with zero investment from the comfort of your own home. All you need is a phone and an idea. It's an excellent platform for increasing brand awareness or educating your audience (#LearnOnTikTok) and generating sales if done correctly. 
Distinguish your brand with animated videos
The market conditions created by COVID-19 are stoking even fiercer competition between brands. It's now more important than ever to cut through the noise, but luckily animated video is a brilliant way to do so. When considering adding video to your comms mix, it's difficult to decide on the most effective format. Here's why animation ticks even more boxes than ever before.
A well-crafted animated video can help create connections with your audience, giving your product/service a much greater chance of being remembered. Because animation is produced in a studio, it's often significantly cheaper to create than a live-action video – an essential consideration if you'd like to keep your marketing activities on a budget. 
Animated video isn't constrained by the limitations of live action. Sure, that means your video can easily take place on the moon… But it can also mean something as simple as being able to show people talking without a mask, hugging, or set in any location that might be currently impacted by the pandemic.
There are loads of brands, big and small, that utilise animation to connect with their prospects across all business verticals. Take a look at these inspiring examples from John Lewis & Partners, Lyft, Spiral Hosting and Slack. 
When designing your animated video, the key to success is choosing the right service. Although online animation tools might be a low-cost alternative when compared to appointing a dedicated animation agency, chances are they'll never produce the level of video quality you're aiming for. 
In marketing, lots of people do just judge a book by its cover, unfortunately. "If an ad looks basic, the company is probably going to deliver a poor service." Shallow, right? Well, luckily you can play this to your advantage. Having a highly finished, a professionally-designed animated explainer video will communicate your brand's quality, reliability and professionalism. With an animation studio, you're far more likely to generate a higher ROI within the first few months of launch than without. 
When talking about investing in professionally created content from an animation agency, it's essential to look at the production itself as a whole campaign. 
Apart from the increased visibility, animated video designed by a full-service animation agency can save you from having to split budget across multiple illustrators, scriptwriters, animators and voice-over artists. They've got a list of contacts as long as your arm and can offer you, top-quality specialists, for each and every aspect of the production process.
A decent animation studio will also adapt the animation's format to different platforms free of charge. This means that you'll be able to leverage a single video for multiple purposes including sales pitches, landing page optimisation or evergreen social media content. 
Check out top 10 use cases for video marketing in 2021.
Boost your site's SEO with creative campaigns
Digital PR is, in my opinion, one of the most underrated creative marketing tools out there. 
Every business craves great publicity and decent media coverage, and there are plenty of ways marketers can achieve it with a minimum spend. One of the best ways to do so is utilising freely available resources such as Google Trends or Keyword Planner. These will provide you with a global overview of popular search terms which you can turn into a sensational PR story. 
This campaign by money.co.uk is an excellent example of utilising freely available Google search data to fuel a data-led PR campaign. The UK-based price comparison platform looked into the most popular Christmas movies globally, and they have managed to secure over 40 backlinks with just a single article. This shows that their brand is being exposed to audiences across a variety of websites and attracting referral traffic. So not just amplifying the reach of the story, but boosting their site's SEO, too!
Rise at Seven, a creative SEO and digital PR agency from Sheffield is my favourite source of creative PR campaign ideas. I've been following Carrie (CEO) from day one, and they've been a great inspiration for all my digital PR activities.
What makes those folks different from any other SEO agencies I know is their creative approach to link building (which is a vital growth factor for your site's organic visibility. You can monitor your backlinks using popular SEO tools such as Linkio). Rise at Seven are, in fact, excellent at earning backlinks by designing viral PR campaigns that media sites LOVE. Their most famous work is known as "Christmas Tinner", which was released by the UK-based video games retailer, Game: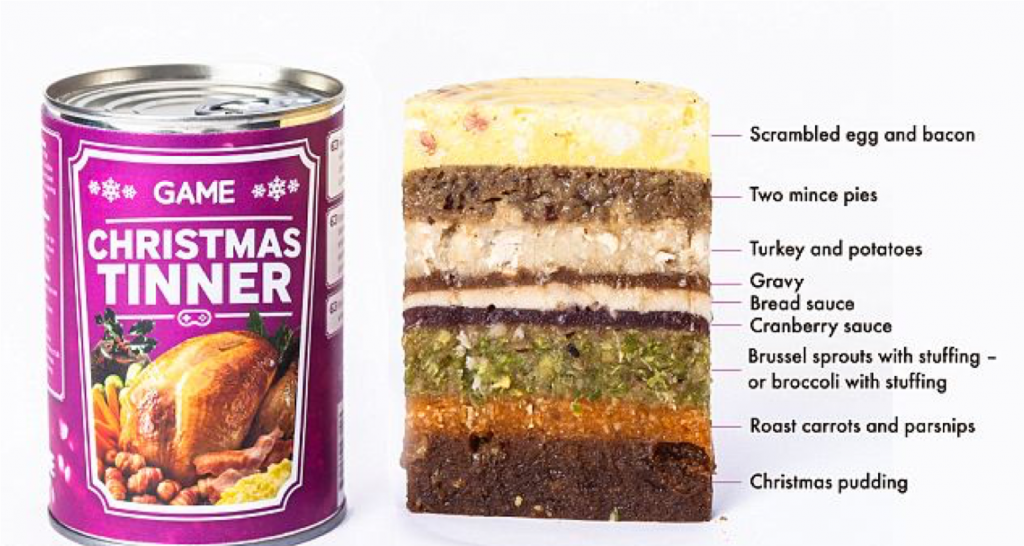 Essentially, this campaign was saying that gamers would be so engrossed in actually playing all their games, sat in their gaming chairs, and setting up their new consoles (bought from Game!) on Christmas day, that they would need a speedy solution to festive food.
It was a huge success globally, resulting in plenty of media coverage secured through major news outlets. Carrie later revealed that the campaign was indeed made at minimum cost, with the Christmas tinner creative being made of… the frozen dinner. Simply genius! 
Utilise the power of local search
If you represent a small business,  you may have just started to build your audience. 
From what I've seen during my career, many micro-businesses are trying to expand too aggressively; and yet only a few succeed in their efforts. 
Trying to reach a broad audience from the start isn't usually the best option, especially when it comes to low-budget marketing. For example, if you're utilising paid advertising such as Google Ads to reach a UK-wide audience, the cost per click tends to be much higher than if you were to start with local prospects first. 
Statistics show that as many as 46% of all Google searches are now local. This indicates that almost half of people searching for businesses online prefer local suppliers over global brands, so why not shift your marketing efforts to target local customers? 
Utilising popular tools such as Facebook groups, networking events or regional media to promote your story could help your business grow from the get-go.
Connect with locals, share your business's story and offer your insight and expertise where appropriate. You'll gain a reputation as a market leader in your community and this will project positively on your brand.
Within your local area, this kind of focused activity can be far more effective than broad, high budget advertising campaigns.
Invest in personal brand
People buy from people, not brands. 
Social selling – the process of finding and engaging with prospects (and customers)  – has now moved into the digital space, and businesses must follow. 
Often described as a software sales approach, social selling is focused on building long-lasting relationships as opposed to the traditional sales process that mainly aims for short-term sales results. 
→ You might be also interested in: Creative lead generation ideas for 2022
Social selling primarily happens on social media platforms, such as LinkedIn. If you are an active LinkedIn user, you might be already aware of LinkedIn Social Selling Index (SSI Score), which indicates how effective you are at establishing your professional brand, finding the right people, engaging with insights and building relationships. You can check your SSI for free here. 
According to LinkedIn, highly active LinkedIn users gain 45% more sales opportunities, are 51% more likely to hit their quotas and are 80% more productive.
In a world where businesses are fighting for audience attention, a well-crafted personal brand can more naturally attract ideal prospects and build strong relationships.
In 2021, social selling is predicted to hold more weight than ever, especially in B2B organisations. The B2B Buyer Behaviour Study by DemandGen found that 73% of potential buyers have extended the total time they spend on researching the product and provider following the pandemic, which effectively resulted in a longer sales cycle. 
Giving your prospects all the information they need before they even make an initial inquiry will significantly accelerate the sales process. The best performing content includes graphs, bite-sized chunks of case studies and the results delivered. Here are my favourite examples from Aaron Rudman-Hawkins, the MD & Founder of The Evergreen Agency, and Mark Gaisford from RedSprout Media.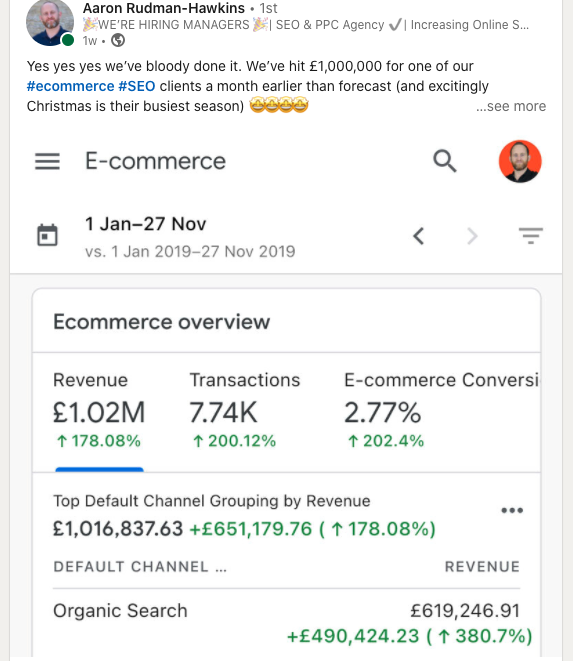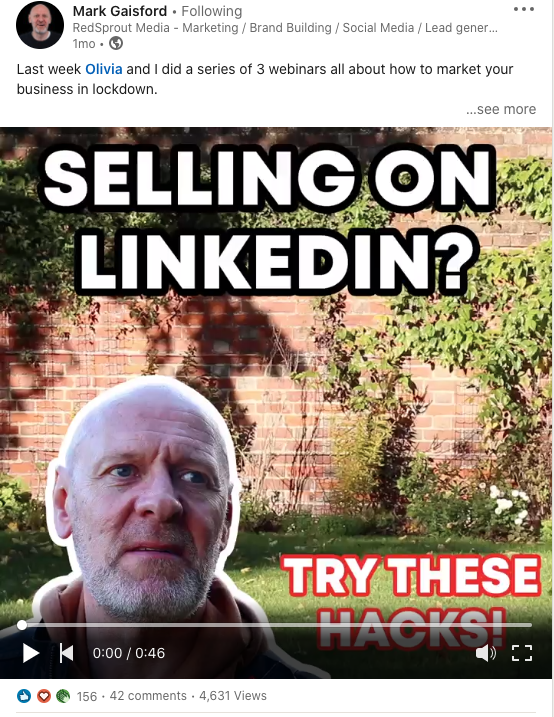 Do you see it? Market-leading brands aren't afraid to share their successes, failures and results.
They are transparent and trustworthy, giving their prospective clients a real insight into their day-to-day operations – are you ready to become one of those brands?
Are you looking to embrace creative marketing in 2021? We have something for you!
Jump on a waiting list today and be amongst the first to receive a free copy of the Creative Marketing Bible, written by Nibble in collaboration with top marketing experts and market-leading brands.