Portal Features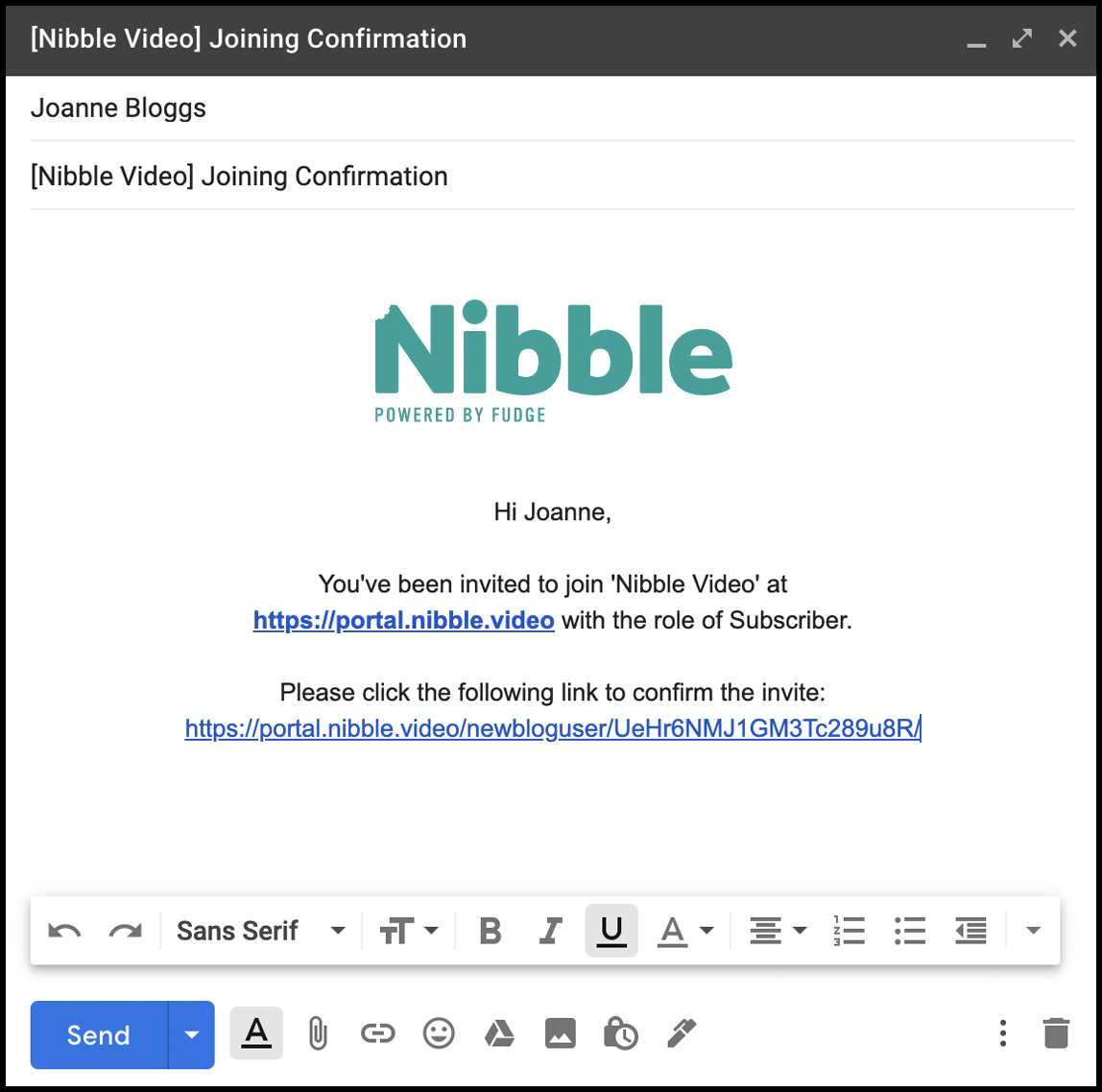 Invite Project Team
Invite all of your team members to collaborate on your video project.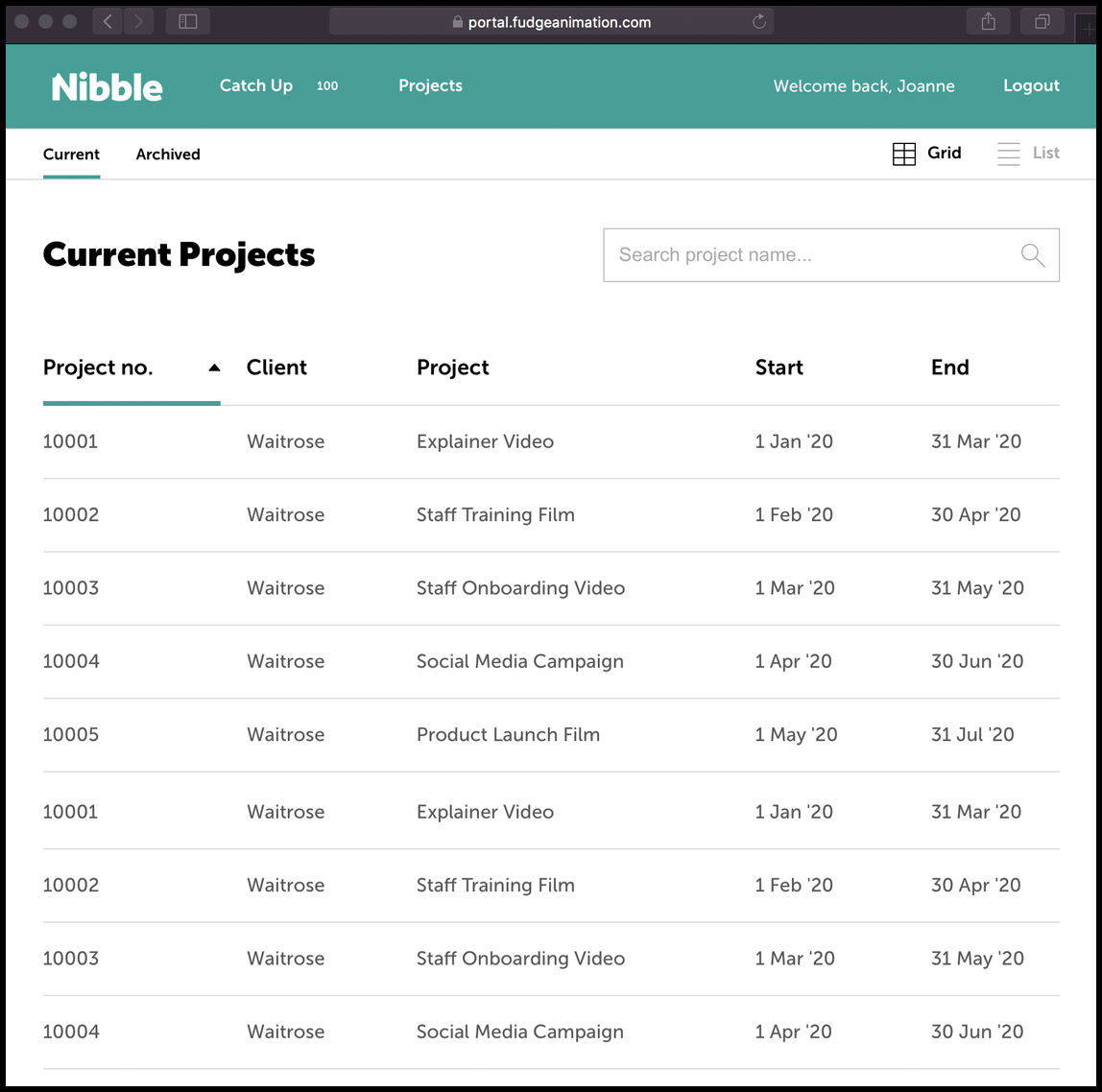 Project Dashboard
View the project dashboard to see all of your active video projects.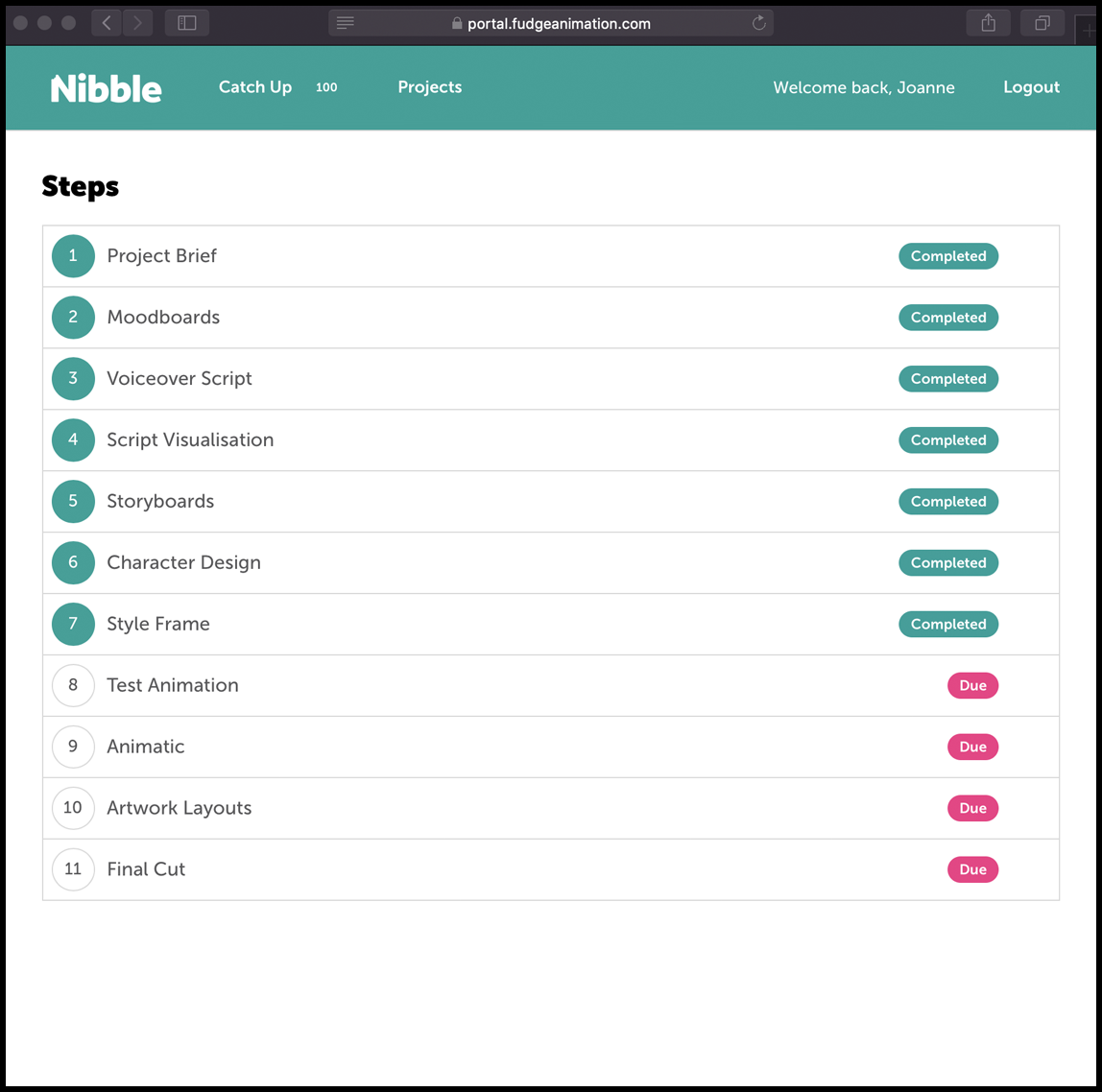 Project Workflow
View your project process in one simple production workflow.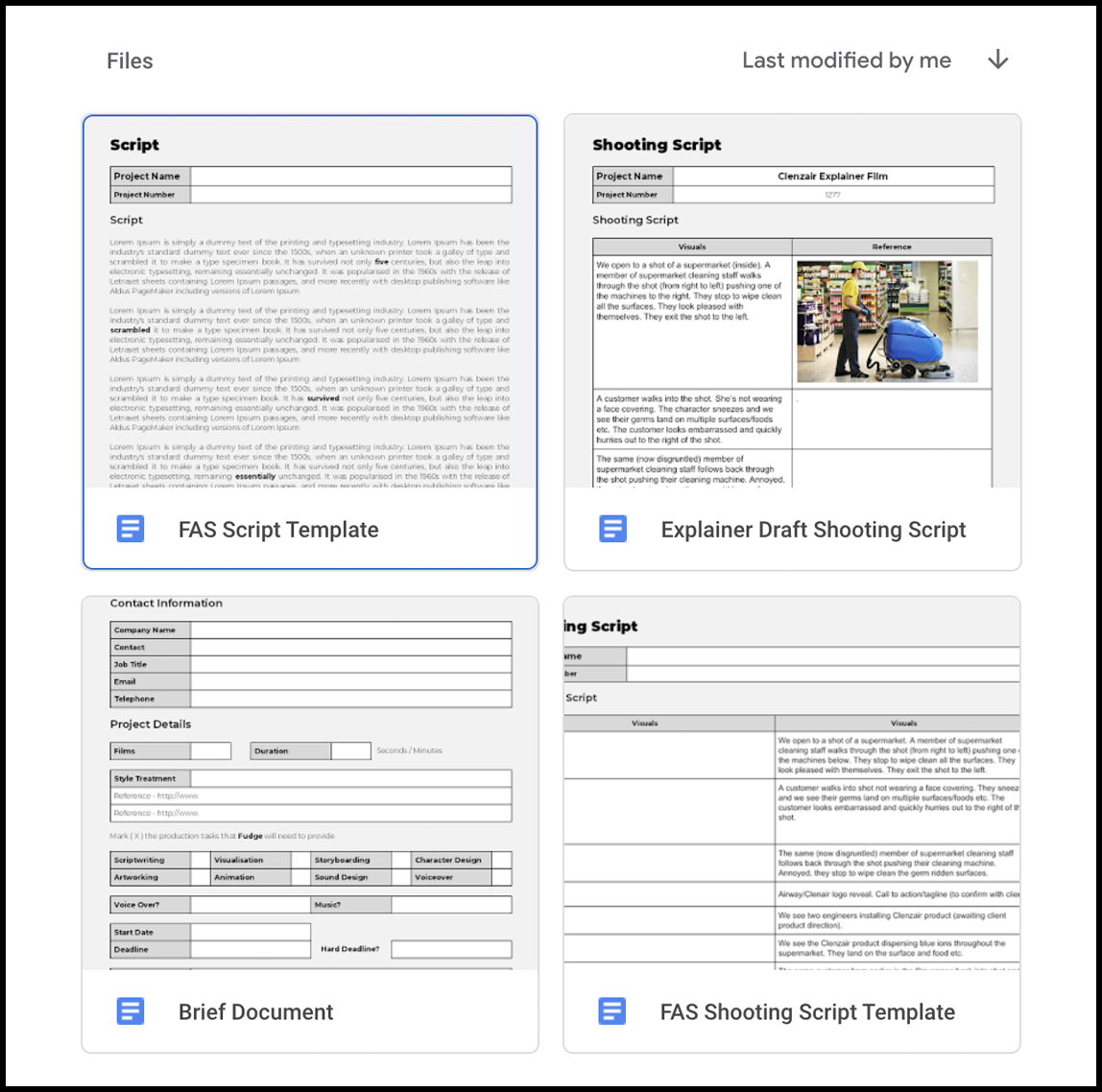 Store Documents
Store project related documents like briefs or brand guidelines.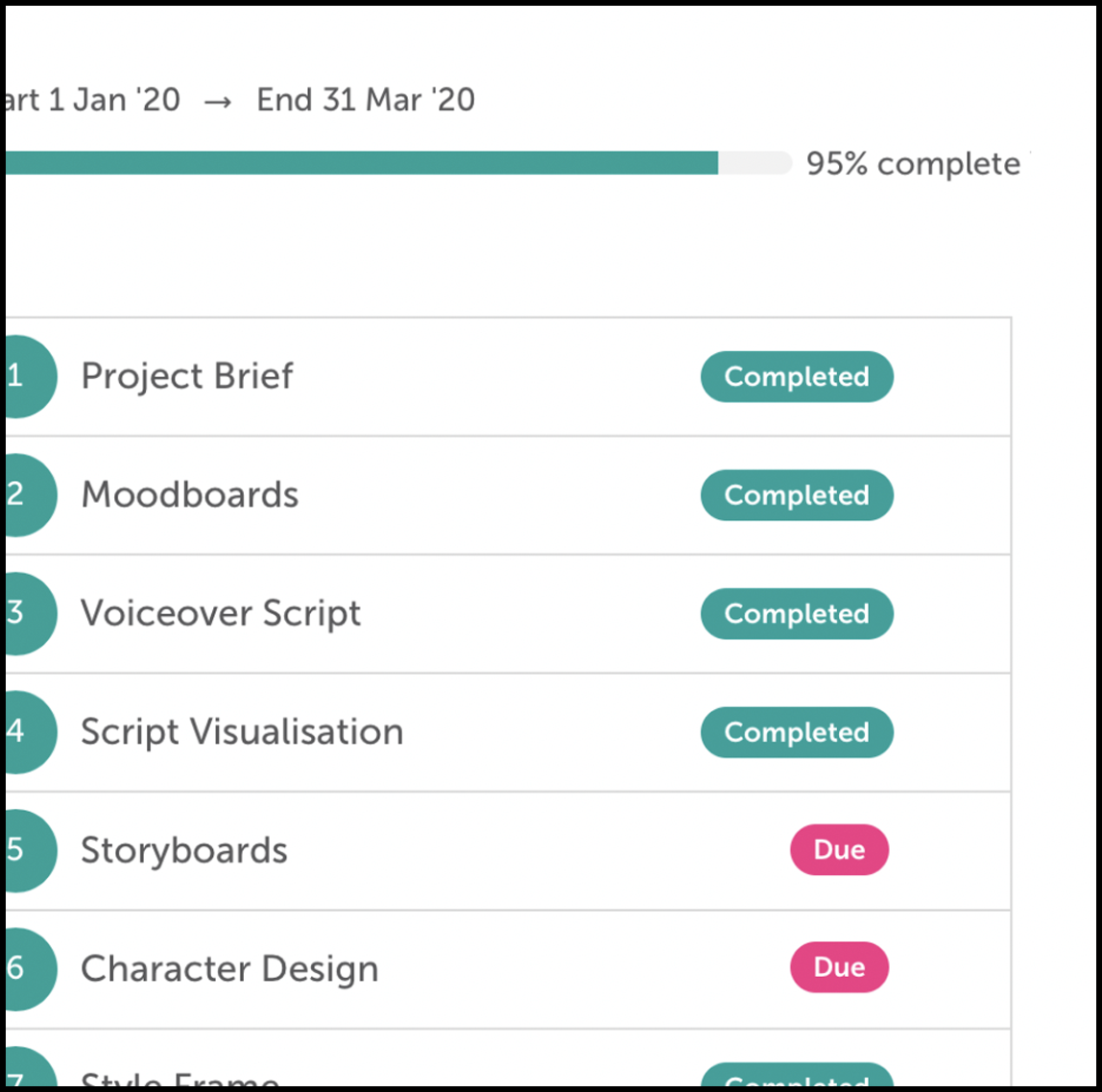 Track Progress
Track the percentage progress of your video project in real-time.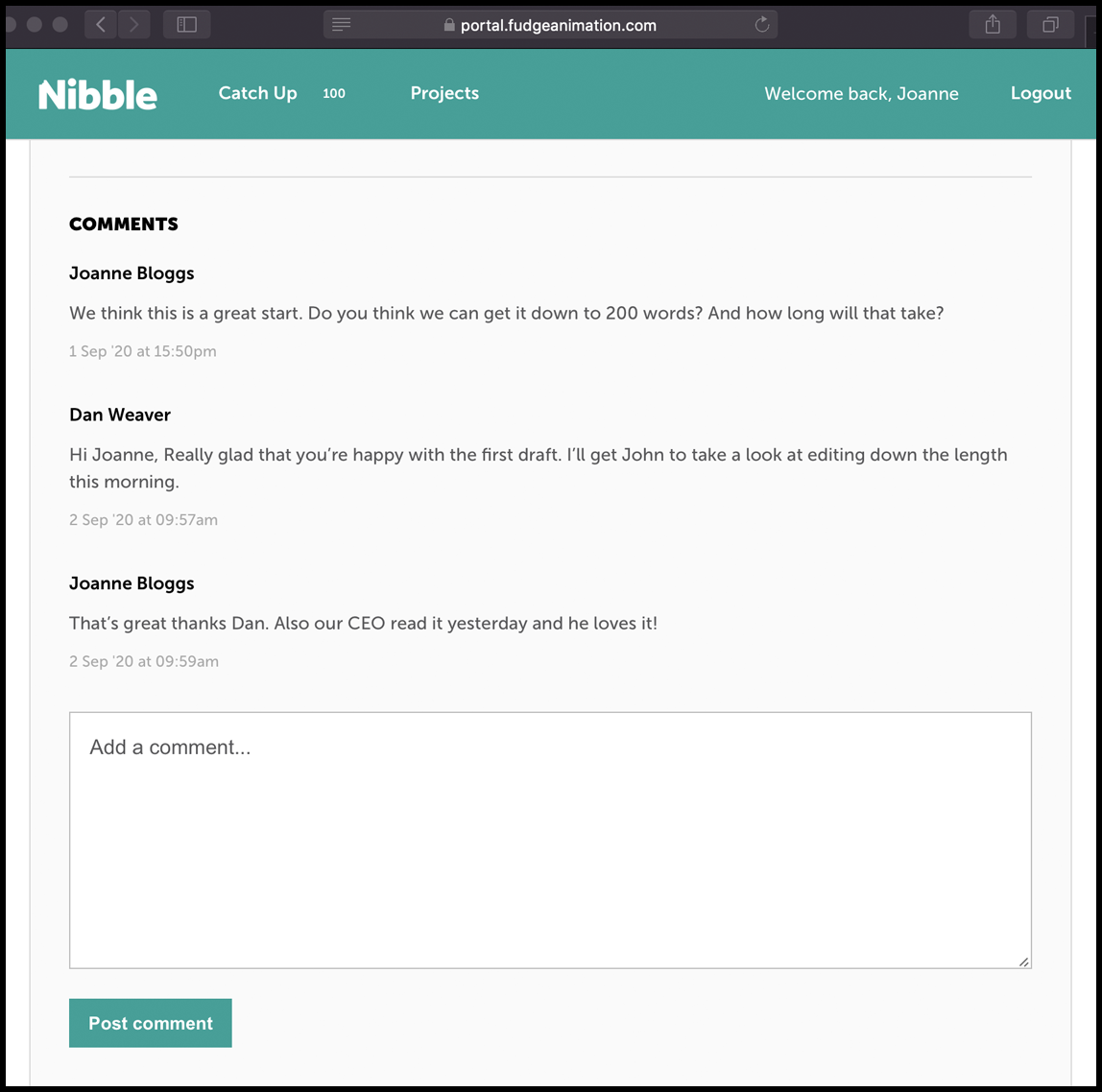 Provide Feedback
Provide feedback at each stage of the production process.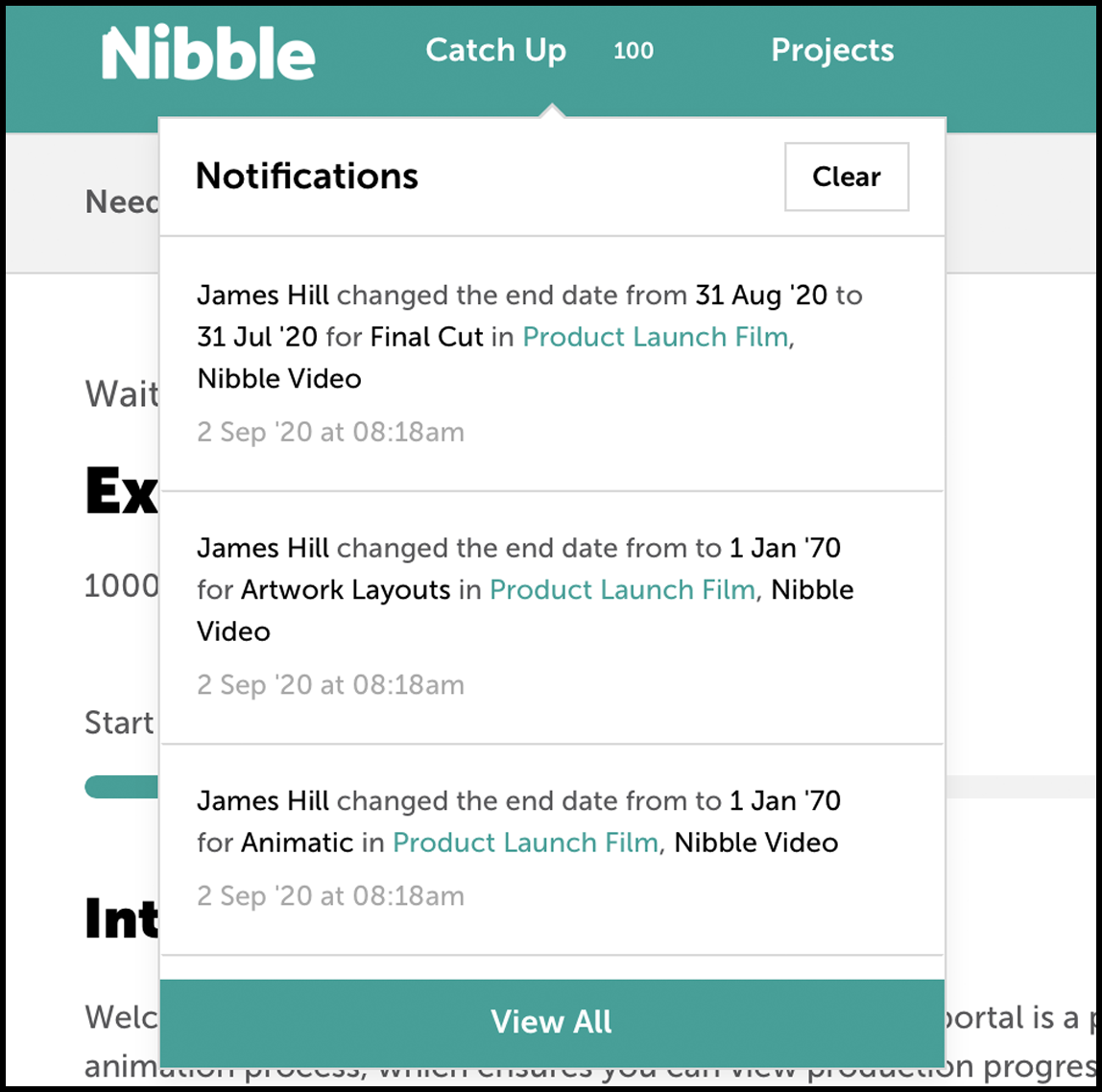 Catch Up
Catch up on project updates and comments from the project team.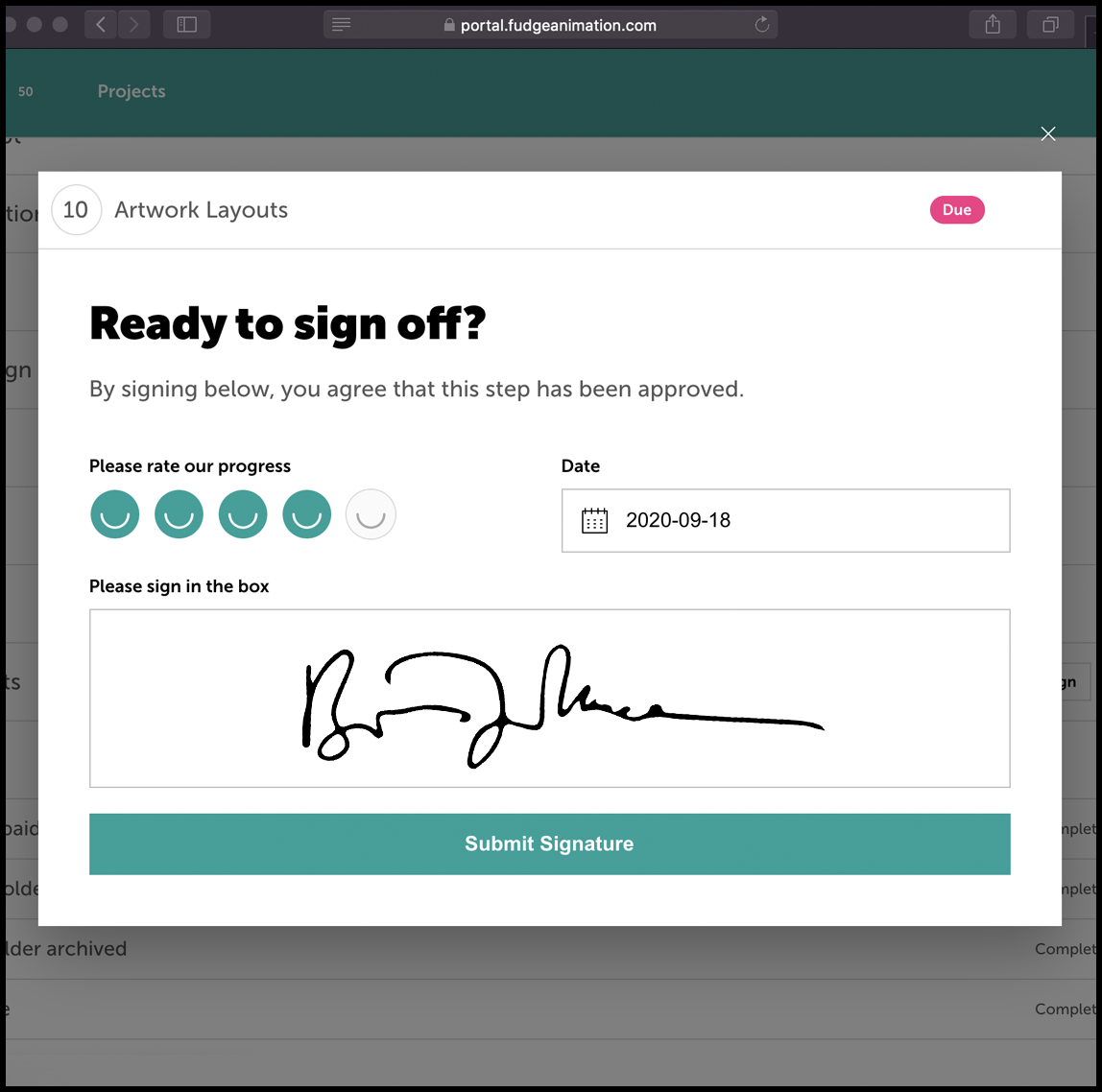 Sign-Off Stages
Simply digitally e-sign of each of the production stages.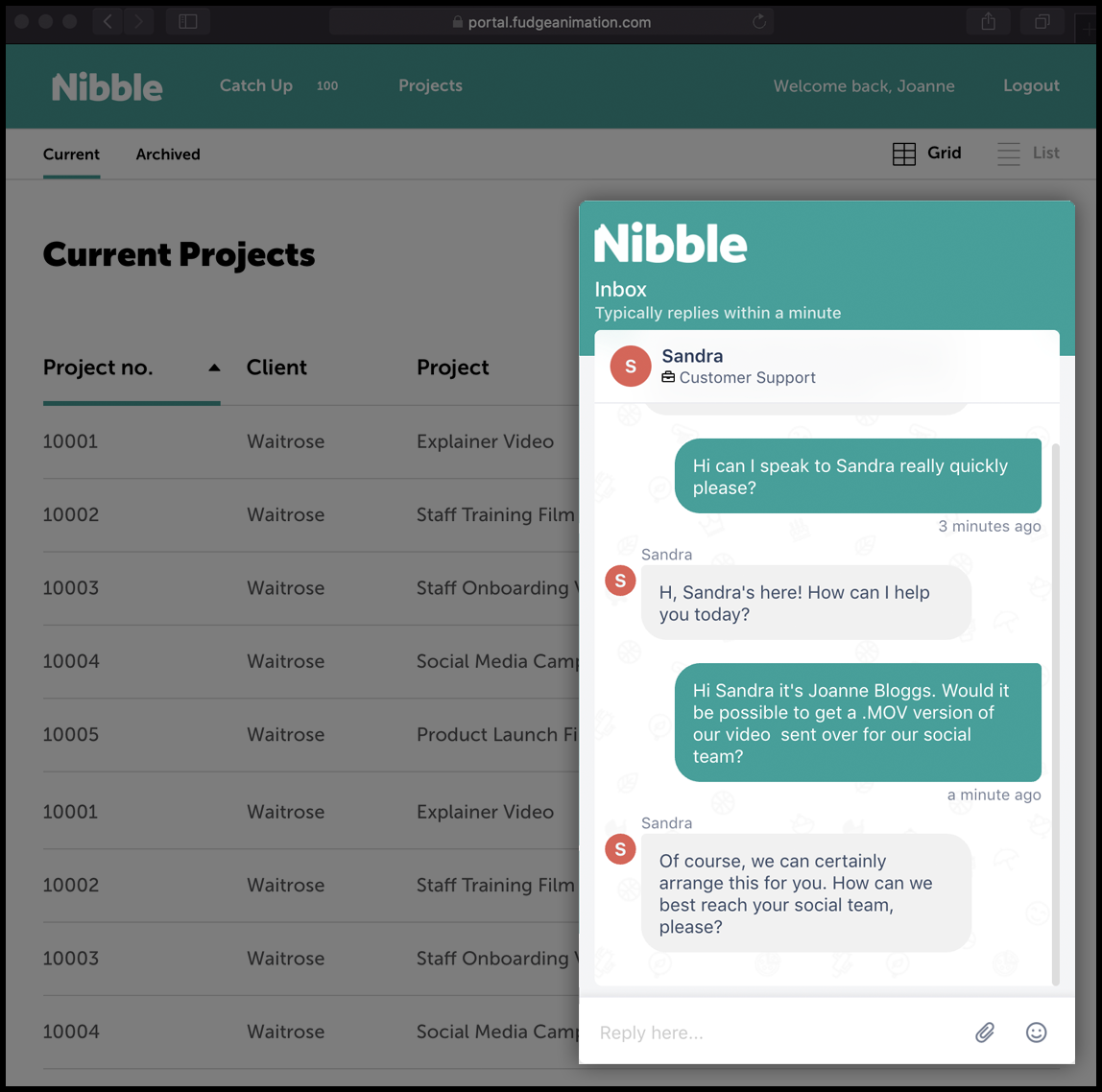 Chat Directly
Use the live chat feature to talk directly with the project team.