Product Video for Marketing: How to Maximise Its ROI in 2022
Video has become a firm and effective means of carrying out research ahead of making purchases online. In fact, for many of us video is becoming a make or break factor in our buying decisions.
When so much importance is placed on seeing a product in action, what's the best way for marketers to use a product video and guide their prospects to conversion?
Why are product videos great for marketing?
As a recap – a product video is a short video introducing your product or service, and showing it in action. Seeing this practical aspect of your product is much more compelling than reading a series of bullet points outlining what it can do.
They're great for educating prospective customers and pushing leads at the consideration stage of their purchase closer to conversion.
Animated product videos offer the flexibility to explain even very complex concepts in seconds with a blend of motion graphics, live footage and engaging voiceover. The most popular examples of product demo videos include software walkthroughs, online product presentations and "how-to" content.
Where can you use a product video?
Product videos are a safe investment because they're so damn flexibile; they're well suited to plenty of different channels so here's a few of our favourites, along with considerations on how to optimise your product video for them.
Landing pages
Great for: Engagement, brand trust
Animated explainers make perfect content for your top funnel activities like generating brand awareness. Even if those prospects aren't ready to buy yet, a well-crafted animation can make your message more 'sticky', increasing brand recall as the buyer journey continues. This is an important consideration, especially if you heavily invest in paid advertising, such as social media ads.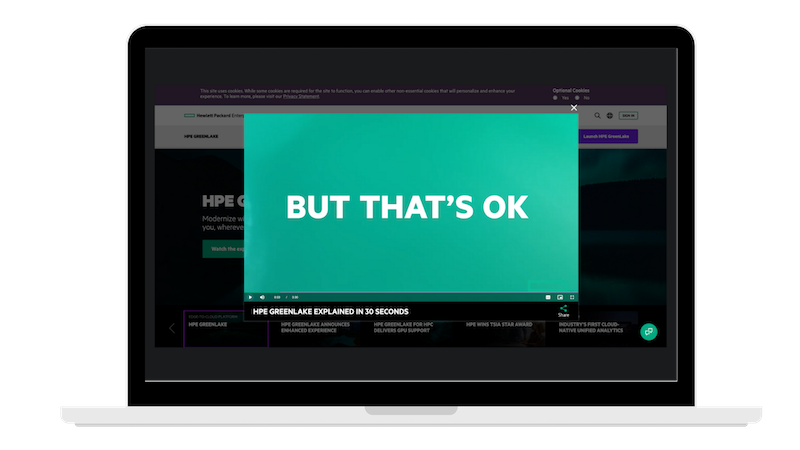 On a landing page you have to fight hard to catch attention and prevent a bounce, so frontload your product video with attractive, colourful visuals which show off the product in use.
Social media and YouTube
Great for: Retargeting campaigns
Speaking of social media – product videos can form a key part of a retargeting campaign. Once you've identified a level of interest in a user, targeting them with a product video has a much higher chance of resonating with them since they're more likely to be in-market for your product.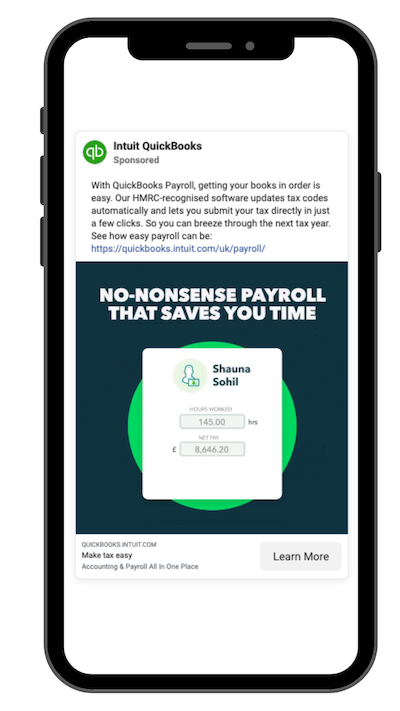 Alternatively, you can lead with the video and based on your viewer's level of engagement, retarget them with a relevant landing page
Just remember to optimise video length to each channel – that goes for each different social media platform too! What works on YouTube might not work on TikTok, Facebook or Instagram.
In the journey (conversion point)
Great for: Conversion rate optimisation
Now, this is where product videos really shine. When used further down the funnel, they're effective tools for conversion rate optimisation.
Placing a product demo video somewhere slightly further down the funnel than a landing page can be really effective because the visitors that you're reaching have an increased level of interest in you and your product by the time they get there. They've moved from awareness to consideration in the conversion funnel.
For example, you could create a video to explain your subscription options by placing it on the pricing page to appeal to more qualified leads who have a higher purchase intent. Or you could put tutorial and FAQ videos on your product pages to help shorten the sales cycle and reduce the amount of time you're committing to answering queries.
This gives your product video the opportunity to go a little longer and into further detail than your standard landing page explainer video which is designed to grab attention quickly.
Sales pitch
Great for: Pitch optimisation
Video can do a lot of heavy lifting to support a sales pitch. It's unlikely to outright replace the pitch (don't worry direct sales people!), but using a slick, well-produced product demo video can be a fantastic ally when you're dealing with prospects face to face or on a call.
Video has the effect of refreshing attention-grabbing interest and being memorable: in other words, the perfect palate cleanser and some much needed variety during a pitch.
For these product videos, perhaps try avoiding some of the repetition that might have already occurred during the pitch. Try concentrating on a handful – or even just one – of your product's key features or benefits. The alternative would be to actually kick off with a video to prime your prospects ahead of the pitch itself. In which case, treat the video as more of an introduction piece.
Crowdfunding
Great for: USP demonstration
Crowdfunded products are usually innovative or unique, so prospective investors probably don't have a good reference point for what they're looking at. That means they need an extra incentive to make a confident purchase.
You're trying to win over your viewer enough for them to take the risk on pledging to your product when they don't have firsthand experience with it. There's no better tool than video to get that done.

There may be some hand-holding needed to get prospective investors on-board, so a product video here should take it's time to outline the challenge it's trying to solve, then concentrate on its USPs, before presenting a view of the better life that's enabled by your product.
Product video production services
At Nibble, we craft beautiful, engaging and highly effective product videos for start-ups, large corporations and everything in between. All we need is a quick chat to go over your goals, then our talented in-house team of creative animators, scriptwriters, illustrators, voice-over artists and project managers can kick off a seamless and collaborative animation production process.
Contact our team today to get a no-obligation project estimate!