5 Marketing Ideas to Consider During the Pandemic Downtime
Introduction
Businesses around the globe have been forced to close due to the Coronavirus outbreak. However, nothing can limit human creativity, as proven by the numerous businesses that have prospered and survived the past two years.
Downtime does not have to mean squandered time or lack of productivity.
While some of your competitors are lamenting the lack of business, take this chance to update your  web design essentials and breathe new life into your marketing approach.
Here are five simple but effective marketing ideas to consider:
Make It Easier for Customers to Find You Online.
If you haven't noticed, there are more people online than ever. Search traffic has increased dramatically over the course of the pandemic. We are all pinned to our phones and laptops, not only to check for updates but also to seek methods to pass the time and entertain ourselves. For a lot of people, this means shopping.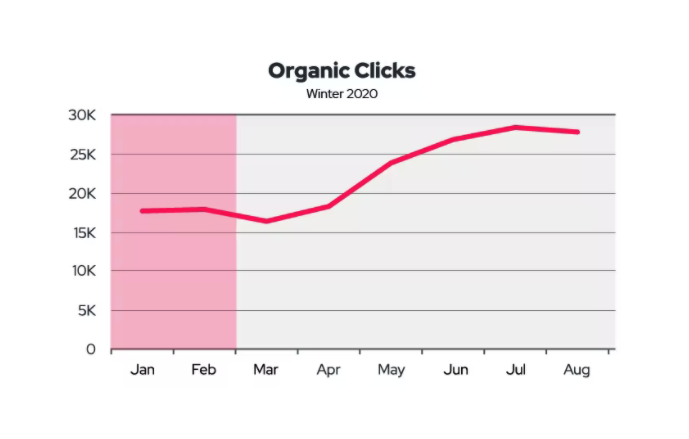 Anything that is available on the internet right now will be devoured more than ever before. And as a brand or business, this is not the time to be anonymous on the internet. Instead, you should be devising effective SEO strategies and crafting creative digital marketing tactics that will help you get to the top of Google's search engine results pages (SERPs).
Make sure users looking for your products or services can easily find you online.
Work on Boosting Your Local SEO.
People have been cutting back on travel and choosing to stay close to home. When they do leave the house, they are often looking for local places where they can get the goods and services they need.
For this reason, it has become more important for local businesses to invest in their local SEO and optimise their website for "near me" searches. This will allow customers in the area to locate and contact local shops and service providers easily.

Another method to improve local SEO during this time is through positive reviews – on websites, social media pages, and online review sites.
With more customers choosing to purchase online, it's high time for brands and companies to focus on establishing their online reputation and take a proactive strategy to gain a competitive advantage.
Get into the Email Marketing Game (If You Haven't Yet).
Email is one of the most cost-effective marketing platforms available, with a whopping 4400% return on investment. And now is an opportune moment for firms who haven't had time to set up an email marketing program to do so.
If you're still starting to build an email marketing strategy, you can use this downtime to craft excellent email content and create effective drip and lead nurturing email campaigns that generate trust, establish authority, and ultimately lead to sales.
Email is one of the most cost-effective marketing platforms available, with a whopping 4400% return on investment.
For brands with an existing email strategy, now would also be a good time to analyse their methods and look for ways to improve. Take this downtime as an opportunity to not only build successful email campaigns but also to plan your next moves several months ahead of time and make the most of the economic recovery.
Build a Stronger Relationship with Consumers.
This downtime is the perfect opportunity for your business to engage with customers, take part in the conversation, and cultivate relationships that will benefit businesses once circumstances improve.
 Here are some useful ideas to consider:
Join Facebook and other social media communities where your target market hangs out.

Participate in relevant forums and use your expertise to assist people in resolving issues.

Check in with current customers via personalised emails and phone calls to see how they're doing and if there's anything the company can do to assist them.

Offer exceptional deals. This will not only help the company maintain sales, but also demonstrate its support to consumers throughout this uncertain time period.
Seek New Partnerships.
Partnerships can be extremely beneficial to a company's growth. They introduce businesses to new audiences, encourage sales through trustworthy referrals, and increase revenue through multi-product or service discounts.
If the company is currently experiencing downtime, you can  use the extra hours learning about and searching for viable partnership opportunities, such as:
Collaborations with influencers

Joint venture discounts

Referral commission programs

Affiliate marketing
A solid partnership with reputable brands can quickly introduce the business to new audiences, build immediate credibility, and boost sales. This slow period is an ideal time to look into potential alliances that will pay off as things gradually get back to normal.
Get Ready for the Bounce-Back Surge.
A smart firm with a robust marketing strategy will figure out how to make unfavourable situations work for them. 
The coronavirus is already under control, and it won't be long until consumers' purchasing patterns return to normal. Business may be slow right now, but it's no reason to let up on your momentum. 
Prepare and push now, while others are taking a breather. Grab this opportunity to revitalise and reinvent the brand to give it a competitive edge when things get better.
Are you looking for more creative marketing ideas to implement in 2022? Download a free copy of the Creative Marketing Bible Today.