What Is Growth Marketing? And Why Your SaaS Needs It In 2021 (With Examples)
Introduction
SaaS – sales of cloud-based software services – is one of the most profitable business models available in the modern world. A monthly subscription as an alternative to often expensive software packages allows SaaS providers to attract and retain more clients on a regular basis.
The global software as a service market is expected to grow from $225.6 billion in 2020 to $272.49 billion in 2021 at a compound annual growth rate (CAGR) of 20.8%. By 2025, the market is expected to reach $436.9 billion at a CAGR of 12.5%.
It is estimated that medium-sized companies were spending around $8,580 (£6,071) per employee on SaaS last year– making the industry a stable source of revenue from businesses of all sizes. 
With many SaaS providers on the rise, the key challenge every SaaS marketer faces is: how to attract and retain new customers and increase their lifetime value? 
We have the answers.
What is growth marketing?
Many marketers refer to themselves as "growth marketers", but what does that term even mean?
Growth marketing focuses on an approach to attract, engage, and retain customers with constant experimentation and a sharp focus on unique and changing customer motives and preferences. 
Growth marketing is a digital marketing strategy based on behavioural psychology. It is often defined as a mix of traditional marketing, big data and analytics, and it's often being used by early-stage companies to accelerate their growth through a combination of strategic brand marketing and tactical performance. 
By building and delivering highly tailored, individualized messaging aligned to your customers' needs, you'll be able to optimize your organization's growth rapidly through a multitude of channels, especially the ones that matter most to your customers.
In the words of  growth marketer Ryan Holidays, "Growth [marketers] believe that products, even whole businesses and business models can and should be changed until they are primed to generate explosive reactions from the first people who see them." This requires an engineer-like marketing mind. Successful growth marketers are passionate about turning a business model and the entire customer funnel into a highly productive, predictable machine.
Let's take a deeper look at what it means to be a growth marketer and highlight some common opportunities to optimize the user experience and lower the cost of acquisition.
Core components of a growth marketing strategy
Below you'll find some of the leading tactics that today's growth marketers use to attract, convert, create, and retain engaged customers. All of these tactics are used frequently in the e-commerce space but can be put to great effect in brick-and-mortar businesses, too. 
What are the top marketing growth strategies to try in 2021?
Growth Strategy 1: Make It All About Your Customer
In the world of big data and analytics, many marketers seem to forget that good marketing is all about making your customers feel good about themselves and their decisions. 
Whilst performance marketing is vital from a commercial perspective, empathy-based marketing is a critical component of any successful SaaS growth strategy. A modern Growth Marketer should concentrate on the execution of a content marketing strategy that focuses on their customer, not just a product.
When people buy a product from you, whether consciously or not,  they usually buy it so that it helps them become a better version of themselves.
For example, if you're selling email marketing software, chances are you're targeting your offer at marketing executives. In that case, instead of sending them a general message of: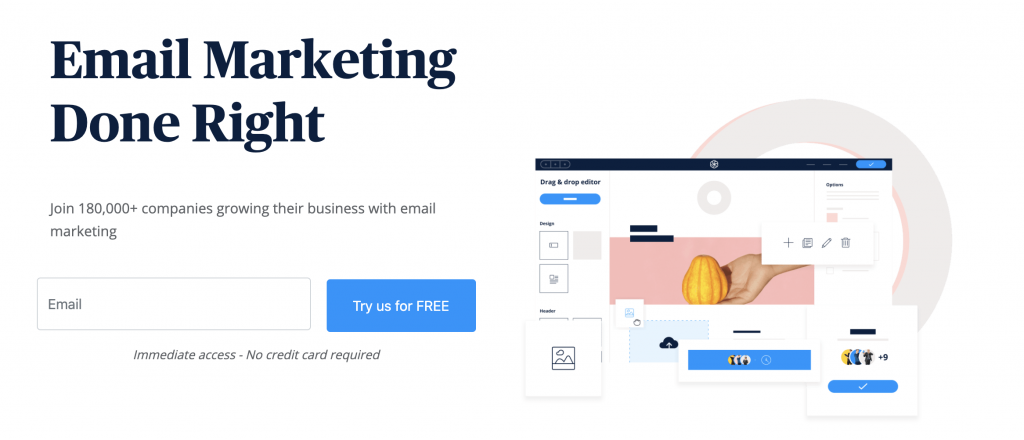 …you should try a tagline that best represents your prospect's needs, desires and goals, ultimately positioning yourself as an enabler for them to improve themselves and their performance:

Making a bold statement about your SaaS' impact on your prospects will allow you to stand out from your competitors and convert more customers looking for a product like yours. 
Gill Andrews in her book "Making Your Website Work" points out that your website homepage shouldn't, in fact, be about you – it should be all about your customers. 
According to Gill, there are only two things you should include on your site that are related to you – your name/company's name and photos of your team. The rest – even that website tagline and the part where you describe your product or services – should be about how you can help your customers. 
Now, look at your competitor's websites and tell me – how many of them solve your customer's desires? Chances are, they're using too much time to talk up their service features and not nearly enough on their prospect's needs. Well, you will be.
Growth Strategy 2: Visualise Your Product Offer
It is a well-known fact that the brain processes visual information much faster than text – and this is something that you should leverage when marketing your SaaS business. 
If your goal is to increase conversions, improve user acquisition and enhance customer engagement, ditch written manuals and sales-driven content. Your customers aren't interested in your product's features – all they care about is how your solution will help them lead a better or easier life. 
On average, you have only 8 seconds to catch your prospect's attention. So to make a lasting impression, you need to fit your entire value proposition into just 90 seconds. That's the average time we use to make up an opinion about the thing we see. 
Since tech and SaaS companies operate in a jargon-heavy environment, simplifying your messaging so that everyone can understand it is a challenge every growth marketer faces. Customer engagement is an essential consideration if you're looking for continuous growth, and it can make or break the entire customer journey. 
One of the most effective tools to convey your message and put your customer at the heart of the story is producing an animated explainer video  or a product video. 
Animation videos are particularly popular amongst customer-centric marketers as explainer videos tell stories that your prospects can identify with by setting up a recognisable challenge which your product then solves. This allows your customers to visualise what their life will look like after they've made a purchase from you. You can read more about the benefits of explainer videos for business in our latest blog post.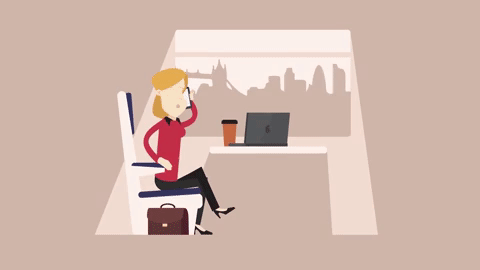 Compared to live action video, the animation is flexible enough to illustrate even the most abstract concepts, which is often a challenge with complex, technical products – especially in the digital and software space. 
Slack has an excellent example of an animated product video that educates its users on the solution's benefits and how the software can help to solve their problem. In this particular example, users face chaotic communication, which Slack then cuts through, presenting their value proposition as a highly effective solution to an everyday problem. 
At Nibble, we can help you turn the story behind your product into an engaging and converting product animated video. Get in touch with us to  find out more.
[grwebform url="https://app.getresponse.com/view_webform_v2.js?u=yUBKL&webforms_id=29716203″ css="on" center="off" center_margin="200″/]
Growth Strategy 3: A/B Test Everything
Building a highly personalised marketing approach has been shown to cut acquisition costs in half, lift revenues by up to 15%, and increase the efficiency of marketing spend by 30%. Testing different marketing channels against each other can help you first understand that a particular user responds to push message offers at a 60% higher rate than email marketing offers, for instance, so you can customise future campaigns to focus on push offers.
Now, let's talk about the A/B testing on a Netflix example. 
Netflix's rapid growth can be attributed to a couple of factors: their innovative business model and their understanding of certain behaviours.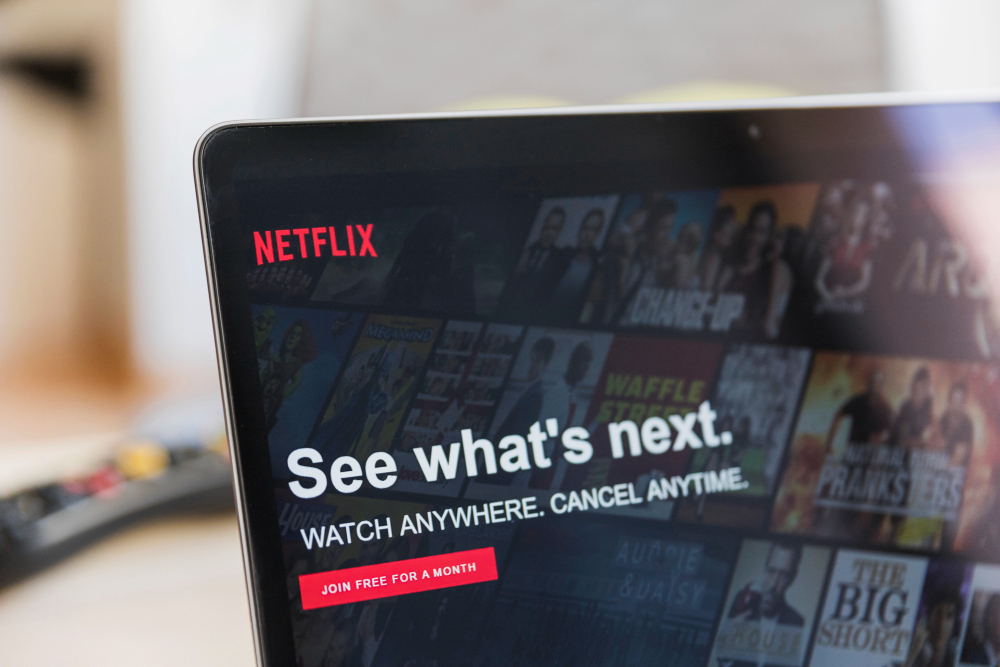 Founded in 1997 by Reed Hastings and Marc Randolph, Netflix began as a service that allowed people to rent DVDs online. Their initial business model relied on renting DVDs over the post with a "no late fees guarantee". As the business was growing, in 2000, they introduced a personalised recommendation algorithm to suggest new DVDs based on a customer's previous rentals. 
In 2007, Netflix began their transition from DVD-only to digital streaming service to keep up with demand and a rapidly changing consumer environment. According to the Netflix Quarterly Earnings report, in the Q4 of 2020 Netflix had over 204 million streaming subscribers, while its revenue came to $25 billion in 2020, up from $20 billion in 2019. 
While you might think that Netflix's success can be mainly attributed to the library of movies and TV shows available on-demand, the reality is that the site invests heavily in user experience testing. Netflix uses several psychological principles to create a simple, salient experience that hooks customers right away – the top-10 effect and the picture superiority effect.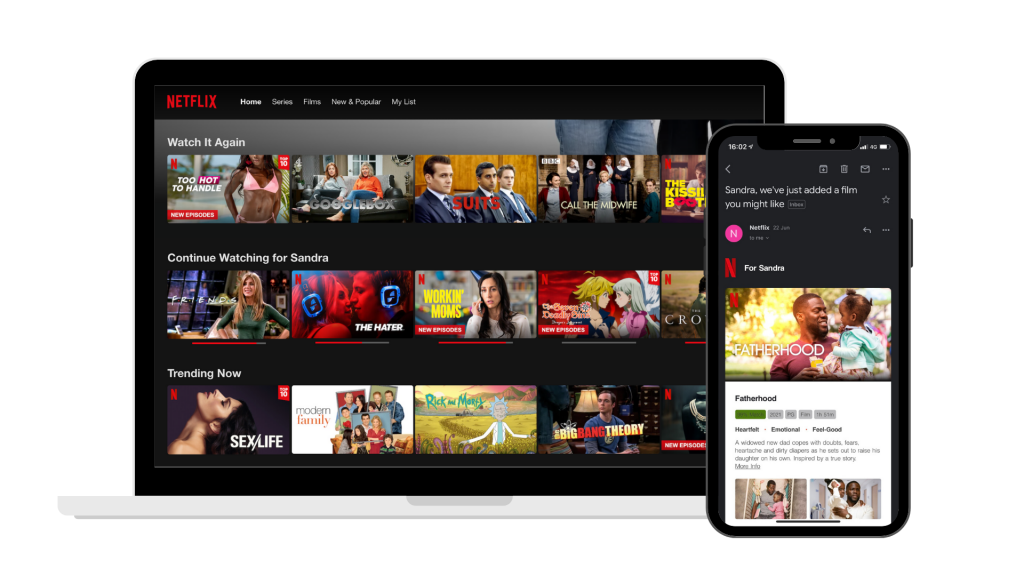 Netflix's experience is imagine-driven. To ensure that the platform retains its subscribers, thumbnail images are one of the main variables tested on the platform. The Netflix Tech Blog describes it further: "Broadly, Netflix's A/B testing philosophy is about building incrementally, using data to drive decisions, and failing fast. When we have a complex area of testing such as image selection, we seek to prove out the hypothesis in incremental steps with increasing rigour and sophistication."
To learn more about how you can apply psychology and behavioural science to your growth marketing strategy, I can't recommend enough the Choice Hacking podcast by Jennifer l. Clinehens.
So Nextflix saw great success by testing different thumbnails on large segments of their users, but chances are you don't have thumbnails to work with, so what's a good first set of variables to A/B test instead?
Page A/B testing is the foundation of a decent UX strategy. Look at your main landing page and key commercial pages. A simple exercise such as offering an alternative headline message, opening line of body copy, featured image or CTA wording can reveal insights about your prospects and easily lead to increased conversion rates. Even seemingly insignificant changes like a change in CTA button colour on an acquisition email can lead to surprising gains.
Test everything available to you with various user segments and you'll end up with an optimised and successful strategy.
Growth Strategy 4: Collaboration
If you're an early-stage startup, you need brand recognition. And what's a better way of getting your product out there than tapping into the audience of more established businesses? 
 In his book Traffic Secrets, Russell Brunson mentions Chet Holme's Dream 100 selling strategy as the most powerful tool if you want to grow your business at a minimum cost. He wrote about it in detail in his best-selling book, The Ultimate Sales Machine if you want to know more.
In a nutshell, the Dream 100 List concept requires you to identify your top 100 clients that you'd like to win. You then go away and create a targeted, relevant and persistent campaign to get your product or service noticed by those dream 100 prospects. 
 A great way to spark your dream customer's interest is to invite them to a podcast interview. Branded podcasts are valuable marketing tools in 2021, especially in the B2B space. 
When hosting a podcast, you can invite your dream customers to join as special guests to be a part of it. This will expose your podcast to the audiences of your guests since they'll publicise that they're going to be appearing to their following, which will help attract additional eyeballs (or ears!) to your brand. 
Some excellent examples of branded podcasts include Privy's The Ecommerce Marketing Show, IBM's Developer Podcast or The Endless Thread by Reddit. 
Growth Strategy 5: Create a Community
Communities are such a criminally undervalued marketing asset. 
Community marketing is a brand growth strategy centred around bringing customers together over a topic aligned with a brand. Ideally this happens in an engaging and non-intrusive way that puts customer voices first. 
Whether it's a group that connects like-minded individuals or supports SaaS product users, communities are a potent tool to enable organisational growth by bringing people together. 
Some great examples of high-performing communities include HubSpot Community, The Marketing Meetup by Joe Glover and DGMG, by David Gerhard, the CMO at Privy.
A recent report suggests that community marketing tactics generate an average of 6,469% ROI. Ok, that sounds like a made up figure, but remember that one of the key advantages of a community-focussed marketing strategy is that user-generated content gets produced without you having to spend resources doing it yourself.
The whole phenomenon of using the community as a growth platform is to create value for its users. For example, if you're launching a breakthrough CRM system for small businesses, you could create a community of SME sales and marketing professionals to help them overcome their daily challenges. 
However, if you hope to succeed with an online community, I'd suggest steering away from intrusive self-promotion. Instead, prove your authority and commitment to your field by favouring helpful advice and industry insight. The increased product-relevance in the eyes of search engines for SEO (some brand forum threads outrank their own pages!) and the positive brand association amongst your community will be invaluable.
Growth marketers are modern marketing managers in 2021 – and that's a good thing
As businesses continue to evolve using insights from big data, so do marketers. A modern marketer should possess the skill of combining technical knowledge with a creative approach, which is essential for growth leaders. 
Growth marketing managers should reach beyond what is traditionally seen as the scope of a marketing manager's remit. They add value to conversion rate optimisation, customer experience, user journeys and the brand community right the way through the commercial funnel from awareness down to customer evangelism. And in smaller businesses, they should have the skills and expertise to own these aspects of the growth strategy entirely.
So use these growth marketing strategies to improve customer loyalty, increase conversion rates and ensure reliable, sustainable growth. 
Contact us now to find out how Nibble helps brands of all sizes achieve their growth goals with outstanding animated content.  Alternatively, why not check our recent blog post about 5 Creative Marketing Ideas to Try in 2021?
Marketing blogs you might like